Awakers' MiddleGame on Studying Tips (Part 1 of 3)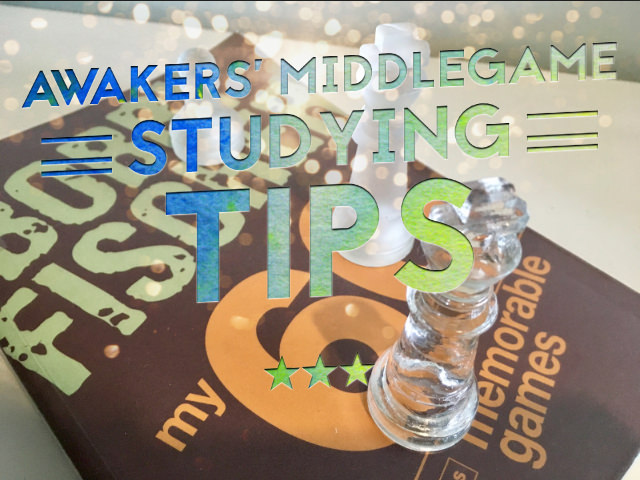 For this Awakers' MiddleGame Studying Tips, I may extend from 3 parts to more in the future if I find new ways for studying smart. Hope it can help you!
Tada! Sorry for the delay. I have been trying to keep my schedule up. The year-end closing of all my work and the New Year's planning has been keeping me busy. I am so sorry! I will try to post new content every 2-3 weeks. I am about to finish my travel blog website!
Haha… Dutchy said … she didn't know what to write on blog and she felt a little shy to share. But a few days ago, she kakao-ed me when sleeping bugs were nibbling on her. She said, "Wow so excited about this idea. :3" "Gonna try to nap now xD. Being tired and wanna nap, but your head is so full with thoughts that you can't fall asleep xD".
1.Pacing on Studying Time
Keep your studying in 45mins time
Why keeping the studying time in only 45 minutes time?
There is a limited time for your brain to hold information on memorizing. It is more efficient to have quality studying than quantity.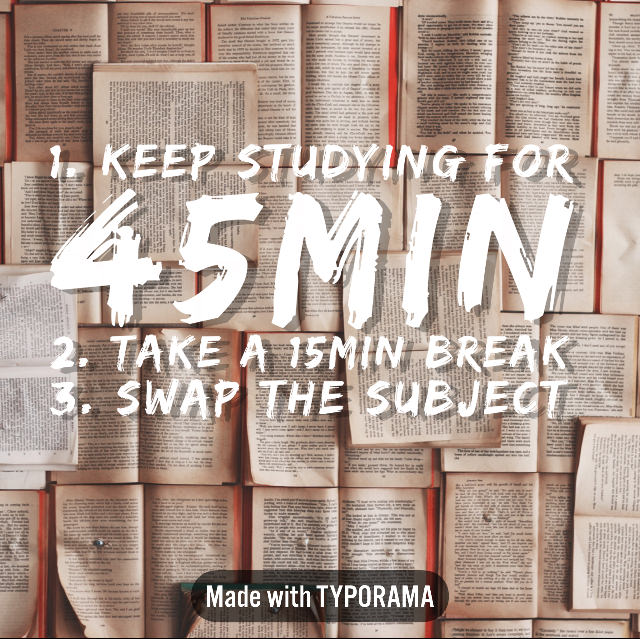 Then take a 15 min break.
15 minutes break time to blank your mind by meditating or napping. Usually I would watch an episode of Jap anime or listening to music. Watching one episode of jap anime was like 15-20mins.
Or imagine an empty black board. Treating your brain like big libraries of drawers, it takes the 15min break to rearrange all the "documentated details" (materials you memorize.)
Then swap the subject. eg, Studying history for the first 45 min and take a 15 min break then studying science for the next 45 min.)
The reason for swapping subject for every 45min is that statistics show if a person keep on studies for one subject (same type of content) for long hours, they only tend to remember the beginning and the ending part; middle part has always been missing out in their minds.
Posted on 2019-02-02